sorrento accommodations
»
hotels_
-
sorrento hotels accommodation review
Sorrento Hotels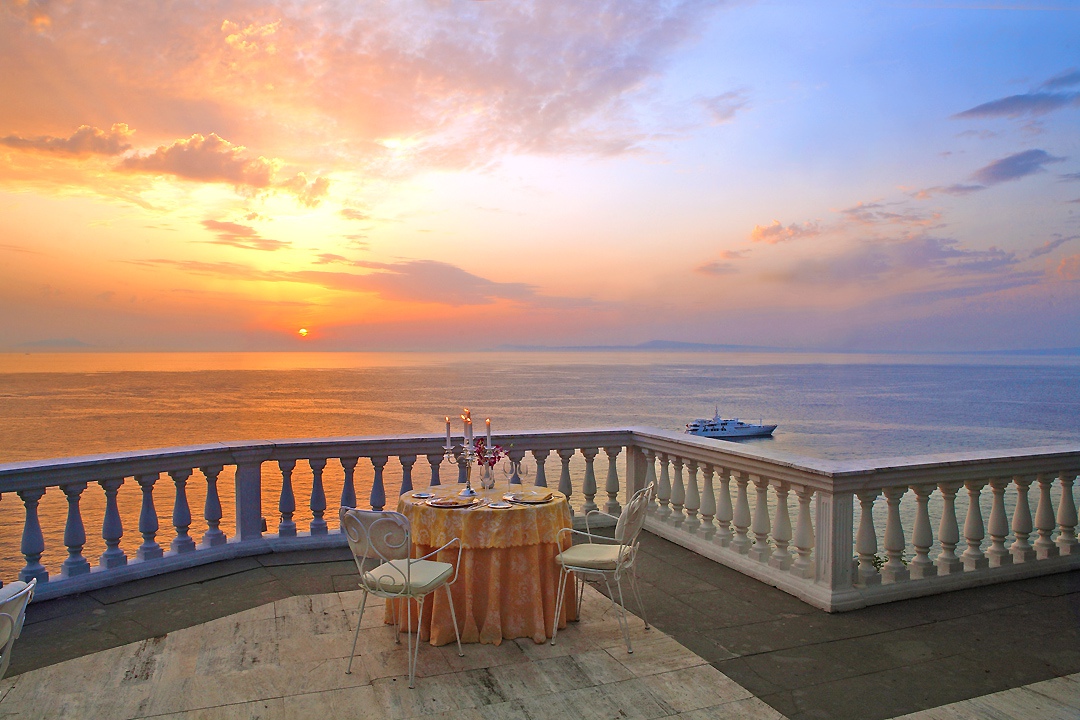 If you are looking for a luxury hotel in Sorrento, Grand Hotel Cocumella is for sure the best 5 star hotel you could ever find in Sorrento and Amalfi Coast. Born as a Jesuit residence in the 1637, became an hotel in the 1777, and then, thanks to Nino del Papa, who began the careful restoration, the Cocumella turned into the today's luxury boutique hotel on the sea of Sorrento so much famous in the world. The fine interior design of the hotel mingle with the atmosphere of the ancient Jesuit residence, with the Mediterranean style typical of the Sorrento hotels.


The Hotel Corallo is a few minutes from the town centre and situated on the cliff above the Marina of Sant'Agnello... more »


The Antico Palace residence is situated in the historical centre of Sorrento. The foundations of the building hide traces of the ancient city... more »


Hotel Eden, is located inside a rigoglious bloomed park, with a tropical garden and Mediterranean essences:Â a corner of tranquillity in the heart of Sorrento to a few steps from Tasso square... more »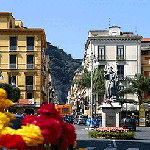 Situated in the heart of Sorrento on the main street, the hotel is just a few metres from the central, "Piazza Tasso", and one hundred metres from the "Circumvesuviana" train station... more »
| | | | |
| --- | --- | --- | --- |
| | Hotels search | | |
| | | | |
| --- | --- | --- | --- |
| | Hotels | | |

Hotel central, 4 stars, is few minutes far from the centre of Sorrento. From the panoramic terrace of the hotel you can enjoy a wonderful view on the golf of Naples... more »

The "Onda Verde" hotel situated in the heart of the Amalfi Coast offers an unforgettable stay for nature lovers in search of tranquillity... more »

» Naples Airport Transfers

Daily Transfer from/to Naples Airports and Hotels.
Amalfi Coast Tours, Excursions




» Sorrento Hydrofoils Info
Here you can find all hydrofoils timetables from Sorrento to Naples, Capri and surroundings, useful links and much more...
» Vacation Rentals
» Sorrento Map

» Sorrento tours
A visit to the Amalfi Coast is everyone's dream. Who can resist its crystalline waters, sunny days and delectable food? Sorrento is one of our favorite tourist attractions here. The charms of Sorrento are many, from the picturesque streets of the old city adorned by patrician villas, to the Marina Grande, a traditional fishing harbor and popular destination for a stroll. Sorrento can be reached by train, bus or ferry from other points on the Amalfi coast.

Sorrento, how many definitions have been ascribed to this locality, one of the most well-known international tourist sights. Sorrento, native city of the poet Torquato Tasso, who was born here in 1544.

Other tours >

» Sorrento itineraries
Within the ancient walls of the town, between the fragrance of the first blossoming orange groves and the light of the landscape that enchanted the travellers of the Grand Tour, revive monuments, churches, and evidences of an ancient civilisation.

Other itineraries >
» Sorrento attractions
Sorrento, native city of the poet Torquato Tasso, Sorrento land of colours, land of the Mermaids, city of the orange and lemon groves, etc...

Read more >